Probiotic - 40 Billion CFU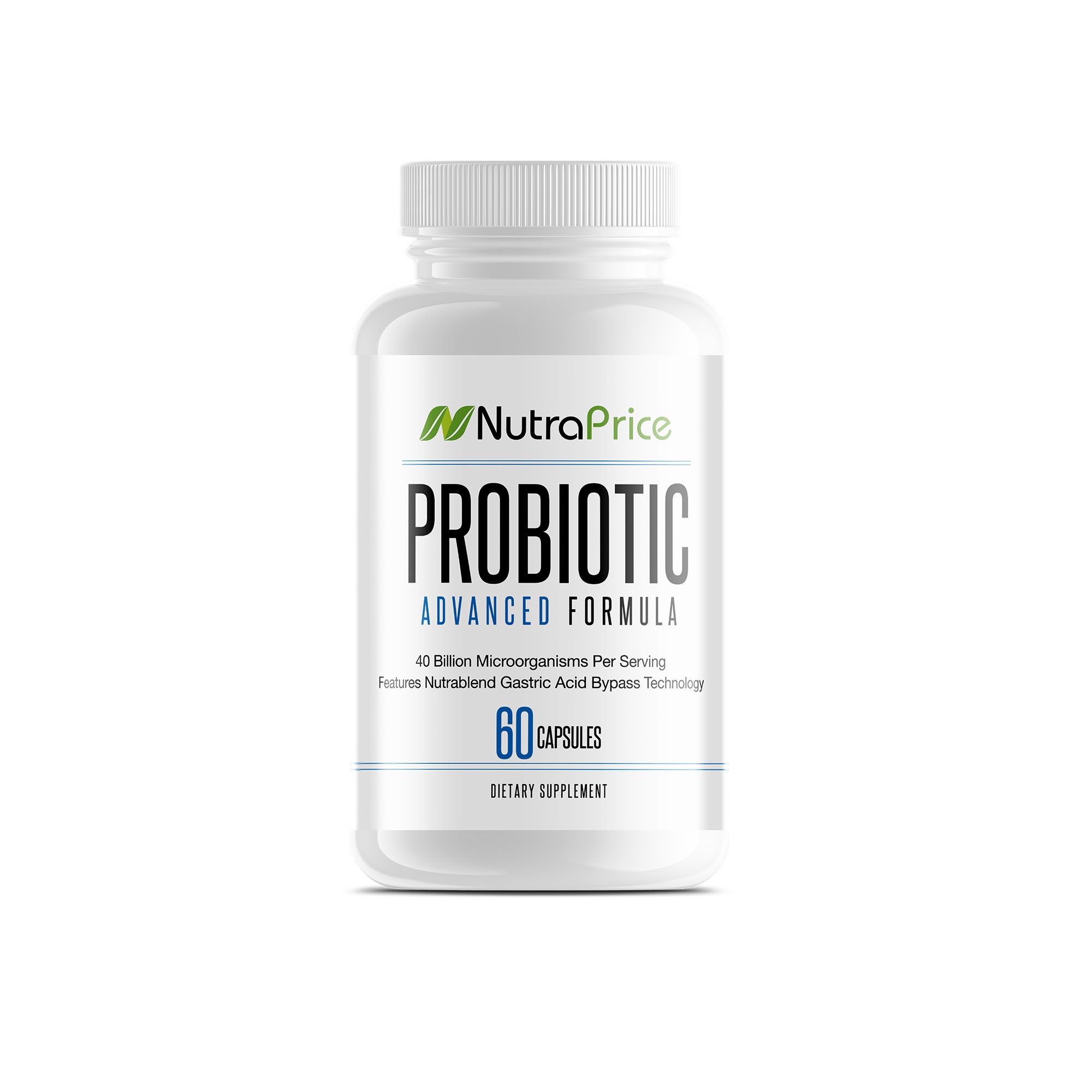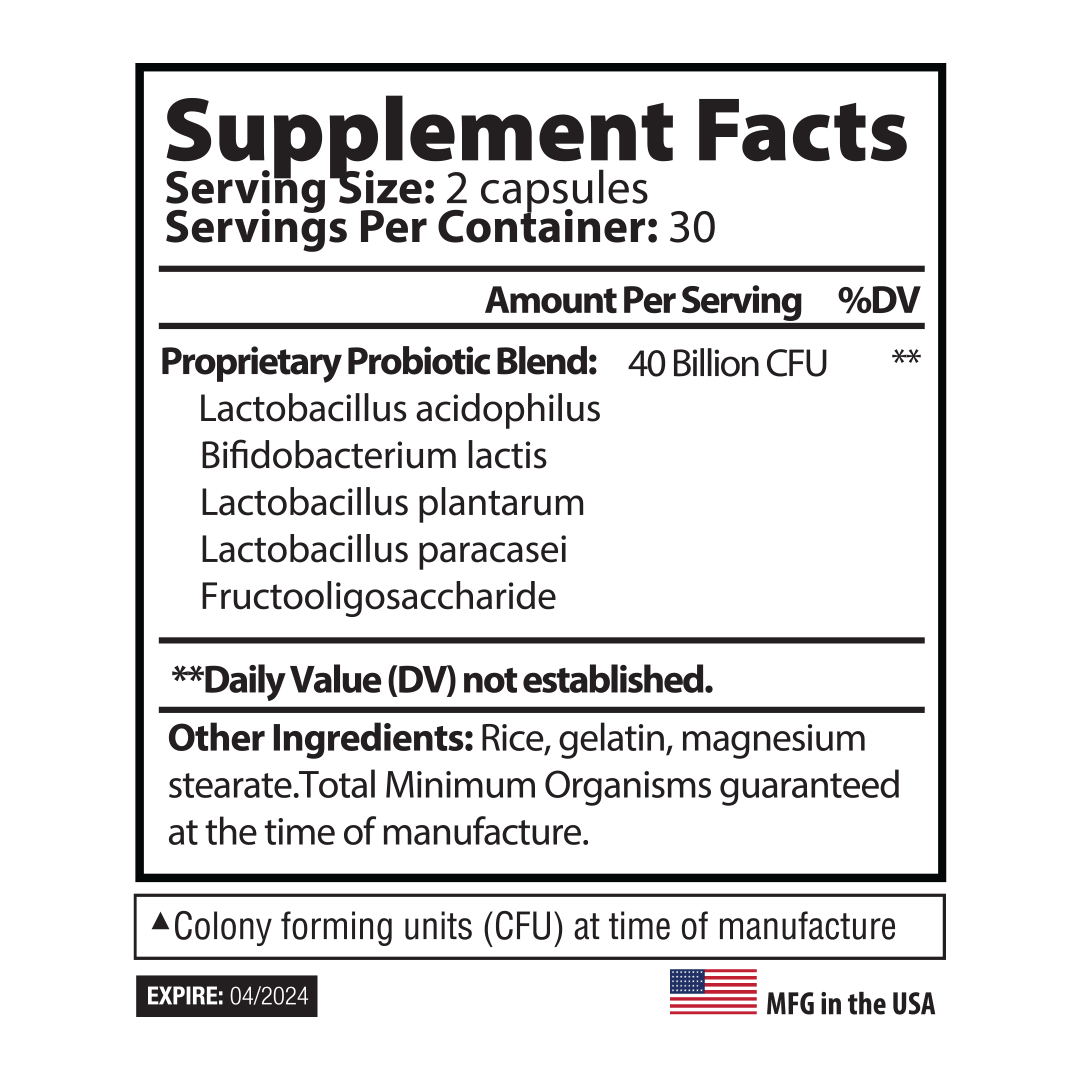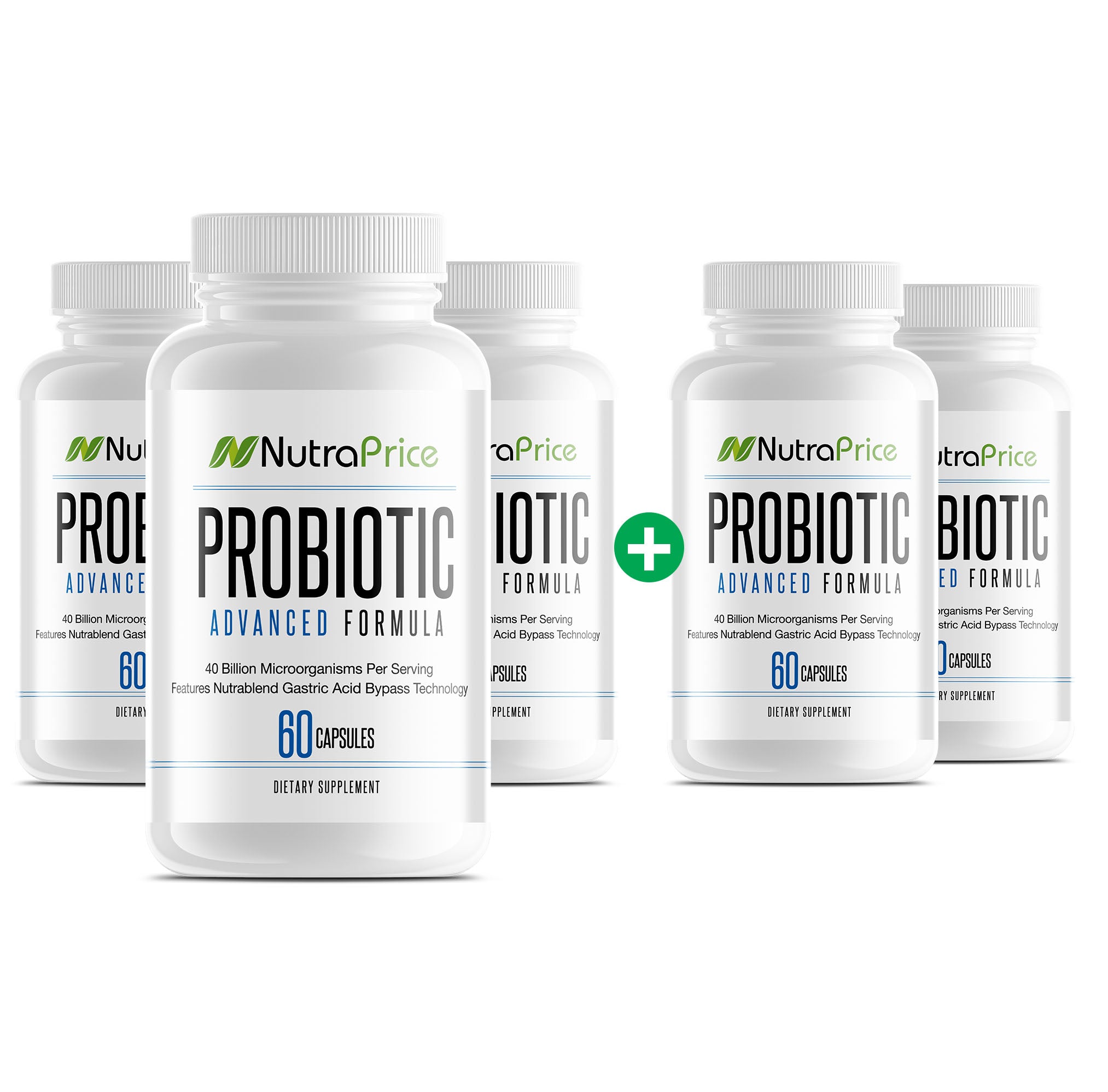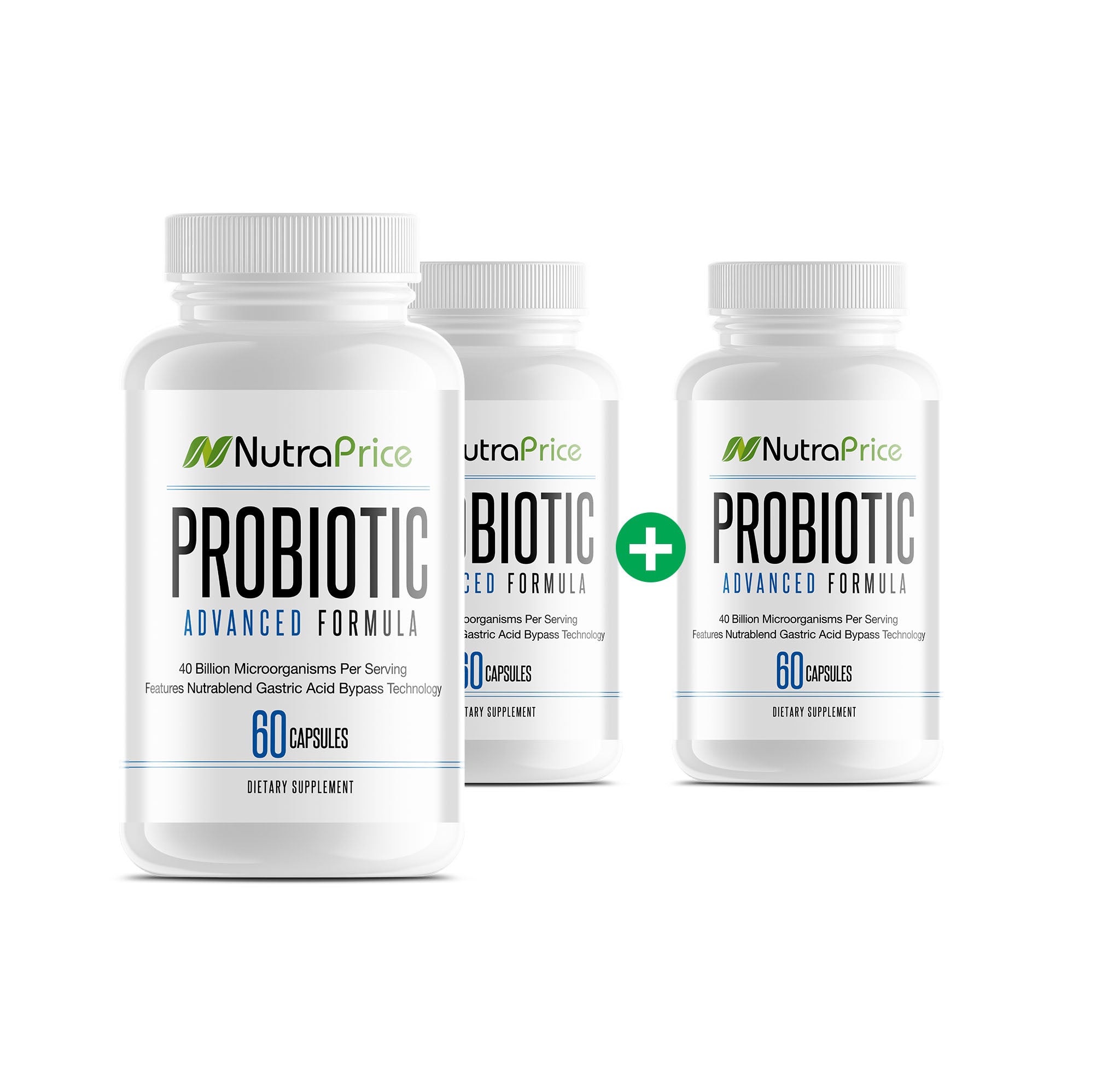 Probiotic - 40 Billion CFU
$27.00 $49.95
( $27.00 per bottle )
( $22.33 per bottle )
( $19.40 per bottle )
NutraPrice is A World-Wide Favorite:

Better Gut Balance is Here!

Most companies know how to make a great, effective supplement. But they just don't want to put in the time, effort, or money to do so. NutraPrice is doing things differently! Offering the most optimized formula available, at a fair price.
Stomach Defense
NutraPrice's advanced time-released bacterial units capsule protects these fragile living units from harsh stomach acid. Why is that important? So by the time, the 40 billion units get to your digestive tract, they're ready to form huge colonies to fight bloating, gas, diarrhea, excess weight gain, fatigue, and more!
Finding The Perfect Balance
We get it! Big numbers look more impressive. But the truth is, 100 billion units doesn't mean anything if they're not - Alive, Colony-Forming, and with the right Ratio of strands to units. We found that 8 billion units of each of our 5 strands offer the most benefits per serving size and provide you with a whopping 40 Billion CFU's per serving.
3rd Party Tested
We can talk about how well our product works all day, but you shouldn't believe anyone's source; that's why we ship each batch of our Advanced Probiotics to an independent FDA-approved laboratory to test for safety and effectiveness. This third-party tester is responsible for ensuring the accuracy of our formula so you know exactly what's going into each capsule.
The Top 3 Mistakes That Probiotic Companies Make
The more research done on probiotics, the more people love them. But that means a lot of companies are pumping out lower quality supplements. Here's how to avoid those ineffective products:
Probiotic Mistake #1 - More Is Better
The secret is in the balance and ratio of the number of units and the number of strands.
Look for a good ratio of at minimum 7 billion units PER strand, and make sure the company is offering living colony-forming released bacterial units, otherwise you're throwing your money away.
Probiotic Mistake #2 - Choosing the Right Strands
NutraPrice focused on the 5 most beneficial strands: Lactobacillus Acidophilus, Bifidobacterium Lactis, Lactobacillus Plantarum, Fructooligosaccharide, and Lactobacillus Paracasel because when combined, they cover every benefit any strand can offer. So we don't need 10 different strands in our formula, because these 5 do the work of all 10!
Probiotic Mistake #3 - Advanced Release
Any modern probiotic should have an advanced stomach acid defense system. This gives each capsule the ability to reach the much safer digestive tract and start forming colonies there, where they can do the most good.
Hear What Real NutraPrice Customers Are Saying
The War on Harmful Gut Bacteria Has Been Won
As we get older, sometimes we stop listening to what our bodies are trying to tell us. NutraPrice developed this advanced probiotic to protect us when we start to experience a harmful bacterial imbalance.
Bloating, Gas, Diarrhea, Skin Blemishes, Weight Gain, Brain Fog, and Compromised Immunity. These can all be caused by an imbalance in the gut. With NutraPrice's powerful 40-billion CFU formula, you'll have the world's favorite natural defense to fight back.
Superior Strains for Superior Results
There are about five dozen different strains of probiotics, each serving a specific function. But it's not about how many you can fit into one supplement, it's about finding the most beneficial strains, and supplying your body with as much of them as possible.
Instead of 2 billion units of 20 different strains, NutraPrice packs 40 billion units of the 5 most effective probiotic strains ever discovered. With 40 billion units, these strains can form stronger colonies and keep your body protected long after you stop taking the supplement.
Risk-Free Benefits

for 90 Days!

We know how hard it can be to shop online. You need to make sure you're getting the right supplement for you and your loved ones. That's why we offer a full 90-day money-back guarantee.
Shop with peace of mind, knowing you're totally protected!
Packages are generally dispatched within 2 days after receipt of payment, however may take as many as 5 days to ship, and are shipped via UPS or USPS with tracking and drop-off without signature.
Shipping fees include handling and packing fees as well as postage costs. Handling fees are fixed, whereas transport fees vary according to total weight of the shipment. We advise you to group your items in one order. We cannot group two distinct orders placed separately, and shipping fees will apply to each of them.
Your package will be dispatched at your own risk, but special care is taken to protect fragile objects. Boxes are amply sized and your items are well-protected.
Free Shipping on all order within the contiguous United States.
Probiotic - 40 Billion CFU
Haven't seen any improvement
I've been taking the NutraPrice for over a week and have not seen any difference as of now. I'all keep taking it to see if it just takes longer to act.
Great product!
My husband and I have been taking nutra price probiotics for almost a year. We've noticed great improvements with our gut issues. I totally recommend it!
Too soon to tell, but so far so good !
Probiotic - 40 Billion CFU